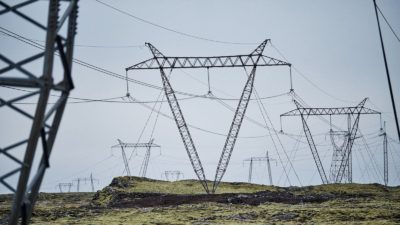 28. January, 2021
Confidentiality lifted of Energy Agreement
PRESS RELEASE 28.01.2020
Norðurál's energy sales agreement with Orkuveita Reykjavíkur has been published in its entirety on Norðurál's website in accordance with an agreement between the two companies to lift confidentiality of long-term agreements.
On November 13, Norðurál requested from all its providers of electric energy that confidentiality of long-term contracts be lifted.
Orkuveita Reykjavíkur is the first energy company to finalize the lifting of confidentiality of agreements, which covers one energy sales agreement from the year 2008 (here called OR 2008) where the two companies are the only parties to the agreement.
About OR 2008: Norðurál and Orkuveita Reykjavíkur signed an agreement on December 30, 2008 for the planned smelter in Helguvík, but the energy could also be used at Norðurál's smelter at Grundartangi. Delivery under the agreement began in 2011.
Gunnar Guðlaugsson, CEO of Norðurál: "We are pleased that Orkuveita Reykjavíkur has responded so positively to our efforts to lift confidentiality from the agreement. This is an important step in increasing transparency in the Icelandic electricity market, which we believe is beneficial for both buyers and sellers of electricity, but not least for the Icelandic public."