Pure Aluminum from Icelandic Energy
The CO2 footprint of our aluminum production is one of the lowest in the world. Well-trained workforce of 600 men and women makes sure the production process runs smoothly. The key to achieving pure, low-carbon aluminum is to use socially and environmentally responsible suppliers, and to run our smelter with maximum efficiency. Well maintained equipment, training, constant monitoring and attention to every detail of results in an end product with the lowest environmental impact in its category: Pure aluminum.
Bauxite and aluminum oxide
Our main raw material is aluminum oxide, often known under the name alumina, a compound of aluminum and oxygen. It is a grey-white fine-grained sand that we import in double amount of the aluminum that we produce. Aluminum oxide is made from bauxite, a red mineral commonly found and easily processed in Australia, Guinea, South-America and many places in Europe. The aluminum oxide is so fine-grained that we can literally vacuum it up from the vessel and to a storage silo and from there all the way to the pot rooms, in a closed system.
Pot Rooms and Rodding Shop
Every pot contains 20 electrodes that are replaced every 30 days. The electrodes are attached to the anode rods in the rodding shop before they are established in the pots. Every new electrode weighs approximately 1200 kilos but gradually dissipates and after use weighs approximately 250 kilos. The electrodes are transported back to the rodding shop where the remains are cleaned from the anode rods, crushed and sent abroad where they are recycled as material for new electrodes. Every new electrode is attached to the anode rod and the process is repeated.
The Casthouse
Every pot produces approximately 1.5 tons of aluminum per day. The aluminum is transported to the casthouse where the metal is collected into furnaces which each can hold 60 tons. When the metal has reached its optimal temperature (720°C) the furnace is raised and the metal poured into casting moulds and moulded into 22 kilo slabs. The slabs are then bound in stacks that weigh approximately a ton and transported in that form to the markets in containers.
We have started construction on a new casthouse at Grundartangi where we will produce aluminum billets. Click here for futher information
Slabs and Alloys
Our main product is pure aluminum that is sold in international markets and used for all kinds of manufacturing. Most aluminum products that we know — cans and various kinds of packaging, construction materials, car rims, bicycles and computer cases — are made from alloys where aluminum is the most dominant ingredient but other metals are combined with the aluminum to make it stronger, increase the carrying capacity, increase or decrease the melting point or create other special characteristics. The most common metals used in alloys are copper, magnesium, manganese, silicon and zinc.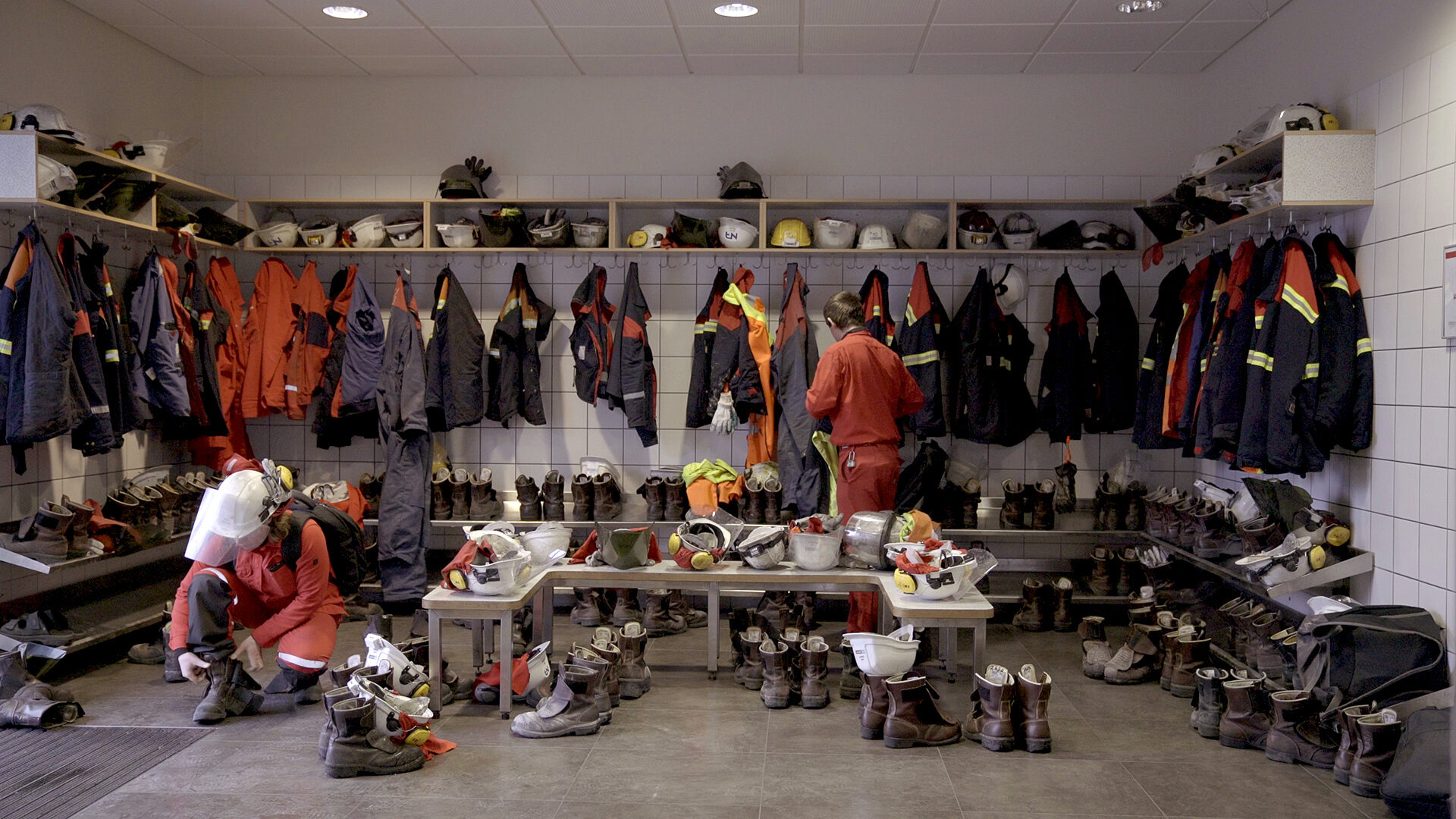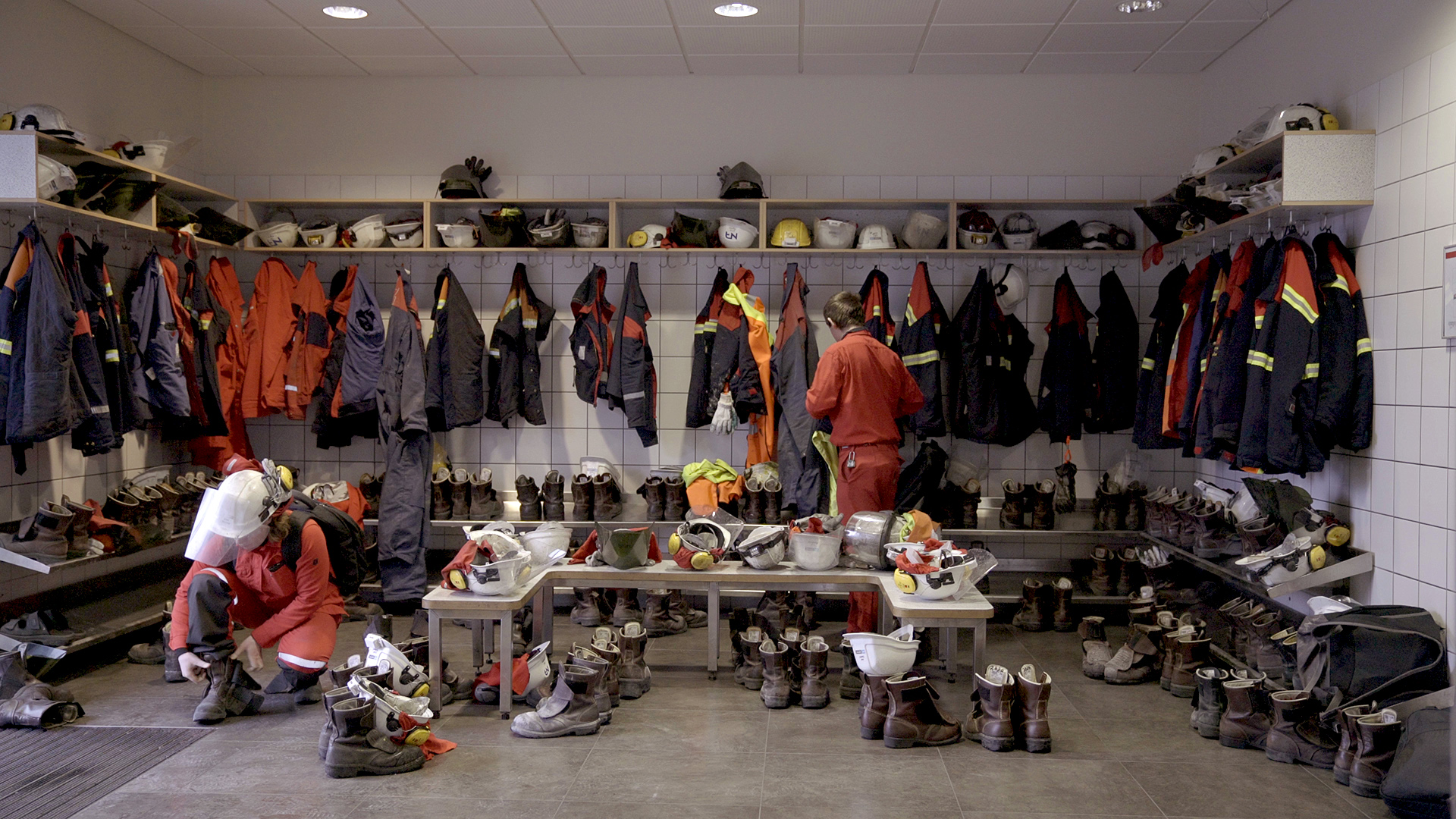 Efficiency — Teamwork — Integrity
Our goal is to be an excellent company and a safe and good workplace.
In Grundartangi since 1997
Norðurál in Grundartangi is among the largest aluminum plants in Europe, with an annual production of 317.000 tons and approximately 600 employees. With Norðurál, Icelanders convert a fragment of the country's power to a 600 million dollar export product while at the same time promoting the use of environmentally friendly energy sources and materials for vehicles, packaging and numerous other things.
1995

Preparations for constructing a new aluminum plant begin at CVC Inc. (Columbia Ventures Corporation). CVC is owned by Kenneth D. Peterson jr. and its headquarters are located in Washington in the US.

1996

CVC decides to expand its operations from the US and Iceland is chosen as a location for a new plant.

1997

Building of the aluminum plant in Grundartangi begins in April 1997. 1.500 applications were received for the 150 jobs available.

1998

The first pot started, only 14 months after construction began. The Hvalfjarðargöng Tunnel opened on 11 July. Environmental monitoring begins.

1999

Production capacity in the first phase was approximately 60.000 tons.

2000

Number of employees reaches 220. They mostly come from the surrounding municipalities and from Reykjavík. A bonus system is implemented.

2001

The second phase is started and the production capacity reaches 90.000 tons. "The Bath" is established and employee facilities are greatly improved.

2002

Norðurál and Landsvirkjun, the National Power Company in Iceland, sign a power purchase agreement due to expansion of operations in Grundartangi from an output of 90.000 to 240.000 tons per year.

2003

Five-year anniversary celebrated with style on the premises on 27 September

2004

Century Aluminum buys Norðurál on 16 March. Construction work for the third phase begins on 7 May.

2005

The first pots in pot line 2 started on 14 February

2006

The production capacity increases to 220.000 tons. Number of employees reaches 320.

2007

The pot room is finished and the production capacity is 260.000 tons. Number of employees is 480.

2008

Norðurál´s 10th birthday celebrated with employees friends and families at Grundartangi.

2009

The "Bath" is expanded in order to meet the demands of an ever-growing work force.

2010

The annual production capacity is now 270.000 tons and the number of employees reaches 530

2011

The offices of Norðurál in Reykjavík are moved from Borgartún to Skógarhlíð. ISO quality system is implemented.

2012

Norðurál purchases an electrode factory in Vlissingen in the Netherlands. The first students begin to study at Norðurál's School of Heavy Industry.

2013

The ISO environmental and safety management systems are certified. Considerable renovations made in the rodding shop.

2014

Production increase prepared by increasing the power and production of alloy begins. Mercedes-Benz uses aluminum from Norðurál for their C-Class car that is made 50% of aluminum.

2015

Norðurál signs the Paris Climate Agreement and thereby commits to reduce greenhouse gas emissions and waste production.

2016

Separation of organic waste begins in the cafeteria where 110 thousand meals are served every year. Green parking lots established.

2017

Approximately 317.000 tons of aluminum and alloy are produced. Number of employees is 600.

2018

All togher! an extensive employee safety project launched that reminds us that safety depends on the cooperation of us all.

2019

Norðurál receives ASI certification, for environmentally friendly and responsible production, and Equal pay certification.

2020

We introduce Natur-Al™, low-carbon aluminum with one of the lowest CO₂ footprints in the world.