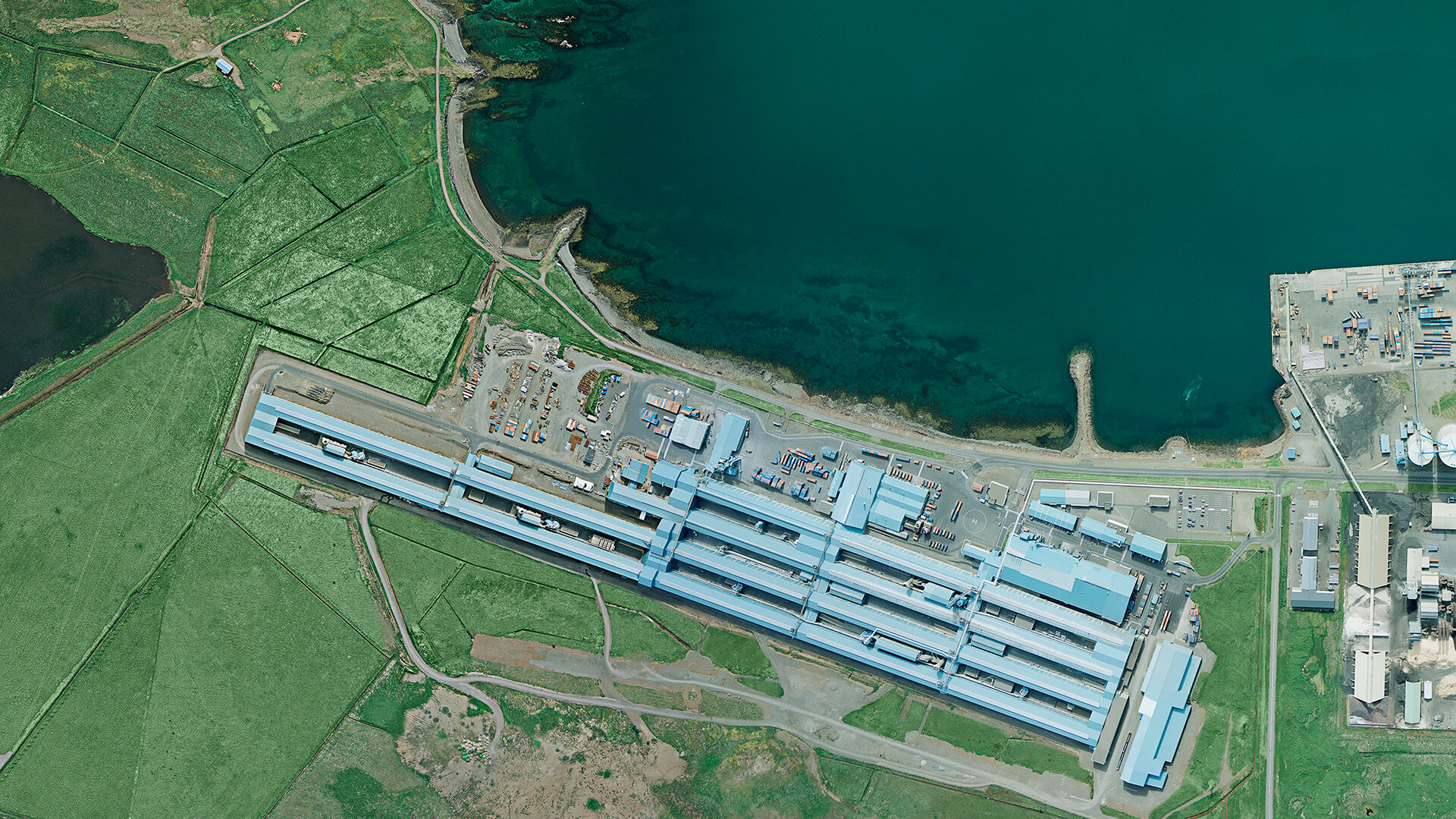 The World's greenest Aluminum
Pure aluminum from pure energy
At Norðurál Grundartangi, 600 employees work round the clock using electricity from Iceland's renewable resources to process pure aluminum from aluminum oxide. Our product, pure aluminum and various aluminum alloys, are shipped to international customers, turning green energy from falling water and geothermal heat into one of Iceland's most valuable exports.
Natur-Al™ - Low Carbon aluminum
Century Aluminum Company today announced its line of low-carbon aluminum products, with one of the lowest CO₂ footprints in the world. Natur-Al™ has CO₂ levels below one-fourth of the industry average.
Read more
Environmental Report 2018
Norðurál has implemented green accounting to its operations, which is a comprehensive record of all the materials that are both sent to and from the aluminum plant. Our aim is to limit the use of materials as much as ...
Read more
Overview of Norðurál's operations and financial results at G...
In 2016, Norðurál at Grundartangi used 4.6 GWhs of electricity – almost a quarter of the entire Icelandic supply of power – to produce 313,000 metric tons of pure aluminum and aluminum alloys.
Read more
In Grundartangi since 1997
Norðurál in Grundartangi is among the largest aluminum plants in Europe, with an annual production of 317.000 tons and approximately 600 employees. With Norðurál, Icelanders convert a fragment of the country's power to a 600 million dollar export product while at the same time promoting the use of environmentally friendly energy sources and materials for vehicles, packaging and numerous other things.
2011

The offices of Norðurál in Reykjavík are moved from Borgartún to Skógarhlíð. ISO quality system is implemented.

2012

Norðurál purchases an electrode factory in Vlissingen in the Netherlands. The first students begin to study at Norðurál's School of Heavy Industry.

2013

The ISO environmental and safety management systems are certified. Considerable renovations made in the rodding shop.

2014

Production increase prepared by increasing the power and production of alloy begins. Mercedes-Benz uses aluminum from Norðurál for their C-Class car that is made 50% of aluminum.

2015

Norðurál signs the Paris Climate Agreement and thereby commits to reduce greenhouse gas emissions and waste production.

2016

Separation of organic waste begins in the cafeteria where 110 thousand meals are served every year. Green parking lots established.

2017

Approximately 317.000 tons of aluminum and alloy are produced. Number of employees is 600.
View more
Jobs at Norðurál
Norðurál employs competent and ambitious staff who receive warm reception and appropriate vocational training.
Read more
Visit Us
Our place of work is unusual in a few ways. The "Pot Rooms" are not really rooms, but massive buildings covering a stretch of almost 3 miles. Our stock room is no pantry either, with massive coils of spare wire stacked 60 feet from the ground. We welcome groups for guided tours. Send us a request for a tour by e-mail or call +354 430 1000 and we'll do our best to find a convenient time to accommodate you.