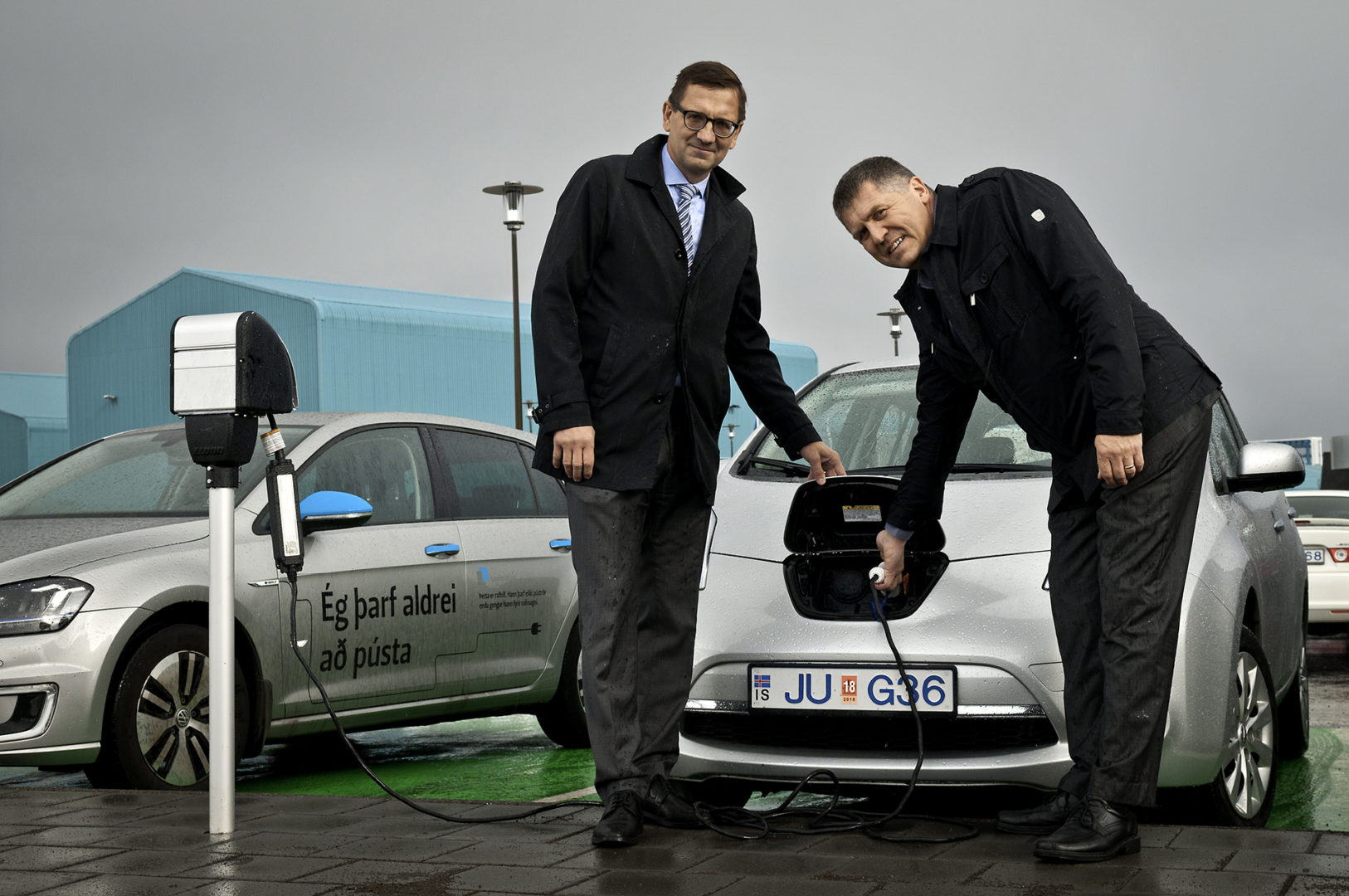 15. January, 2018
Norðurál Employees Increasingly Driving Eco-friendly Cars
Norðurál employs nearly thirty electric vehicles to transport employees and goods around on the premises of the aluminum plant and is now working on accommodating the increasing number of employees that drive to and from work in their personal electric car. For this reason, specific green parking lots equipped with EV charging stations have been established on the premises of the aluminum plant where employees can charge their electric cars. The aim is to reduce the carbon footprint, promote environmentally friendly transport and make a good workplace even better. The electricity is free of charge to employees.
Norðurál is among the Icelandic companies and institutions that signed the Paris Climate Agreement. The company thus committed to reduce greenhouse gas emissions and minimise negative environmental impact by targeted actions. Norðurál has been successful in its efforts and ranks among the aluminum plants that stand out in the field globally. Efforts to maximise the efficiency of electrodes, keep the output balanced and therefore minimise greenhouse gas emissions have been successful.
Interesting fact:
Approximately 40% of aluminum in Europe is used for transport, especially cars. The aluminum makes the cars lighter, brings down fuel emissions and thus reduces carbon emissions by 70 million tons per year. These savings add up to more than the total carbon emissions of the European aluminum industry per year. Aluminum thus plays a key role in the fight for minimising greenhouse gas emissions globally. Additionally, it can be recycled almost indefinitely and used over and over again.